Nitecore SC4 D4 D2 NEW I4 I2 Digicharger inteligente LCD circuitos Global de seguros Li-ion 18650 14500 16340 26650 de cargador
Description
Size Guide
Additional information
Reviews (0)
Description
100% Original Better SC4,D4, D2, NEW I4, NEW I2.
Served faster. 24 hours delivered to the logistics.
100% security code official website can be found.
Nitecore official website global insurance, better after-sales.
Product List:
1 *
Nitecore SC4 /
Nitecore D4 / Nitecore D2 /Nitecore New i4 /Nitecore New i2
1 * product specification
1 * Warranty Card
1 * power cord
1 * Vehicle Charging Cable (Corresponding Option)
Nitecore SC4

Nitecore SC4 is a reliable smart charger with manually selectable charging currents, LCD screen and an optomized charging process for IMR batteries. Capable of switching between 3A and 6A output, this charger can be customized to match the ideal charging rate for your unique battery and needs. Equipped with 4 Individual Charging Bays, the SC4 is ready for heavy duty charging action. Compatible with just about any standard sized Li-ion, IMR or LiFeP04 battery as well as NiMH batteries, the SC4 is the the only charge you'll ever need.
Features:
300mA-3000mA manually selectable charging current
Compatible with 1.2V, 3.7V, 4.2V and 4.35V batteries
High definition color LCD screen displays real time charging parameters
Charging program optimized for IMR batteries
Each battery slot controls and charges independently
Automatically detects battery power status and displays charging progress
Specifications:
Output Voltage: 4.35V
Output Current: 3A*2 max 1.5A*4
Compatible with:
Li-ion / IMR / LiFePO4: 10340, 10350, 10440, 10500, 12340, 12500, 12650, 13450, 13500, 13650, 14350, 14430, 14500, 14650, 16500, 16340(RCR123), 16650, 17350, 17500, 17650, 17670, 18350, 18490, 18500, 18650, 18700, 20700, 21700, 22500, 22650, 25500, 26500, 26650
NiMH / NiCd: AA,AAA,AAAA,C,D
Dimensions:
Length – 6.5″ (165 mm)
Width – 4.33″ (110 mm)
Height – 1.77″ (45 mm)
Weight: 13.59oz (385 g)
Package:
1x Nitecore SC4 Intelligent Superb Charger( Not include battery)
1x Charging Cable
1x User Manual
1x Worldwide Warranty Card


Nitecore D4

Nitecore D4 is a universal smart charger compatible with almost all cylindrical rechargeable batteries, thus eliminating the need to own several chargers. The D4 automatically detects Li-ion, Ni-MH and Ni-Cd batteries, and through manual selection is also capable of charging LiFePO4 batteries. Intelligent charging circuitry selects the optimal charging mode (CC, CV and dV/dt) for a given battery and each of the D4's four microcomputer-controlled charging slots then monitors and charges the battery independently. Furthermore, an integrated digital LCD screen clearly displays charging progress, voltage, current and time while an intelligent automatic power-off function terminates current when charging is complete. The Nitecore D4: The world's most advanced fully-automatic digital charger. It's as simple as insert, detect and charge.
Each of the four battery slots monitors and charges independently
Compatible with and identifies Li-ion (26650, 22650, 18650, 1 7670, 18490, 17500, 18350, 16340(RCR123), 14500, 10440), Ni-MH and Ni-Cd (AA, AAA, AAAA, C) rechargeable batteries
Optimized charging design for IMR batteries
Integrated LCD panel clearly displays charging parameters and progress
Two conveniently located side buttons allow easy selection of specific battery types and charging parameters
Intelligent circuitry detects the battery type and status before entering automatic charge mode (CC, CV, dV/dt)
Automatically detects battery power status and selects the appropriate voltage and charge mode (with the exception of LiFePO4 batteries which require manual selection)
Compatible with LiFePO4 batteries
Compatible with small capacity batteries
Automatically stops charging when complete
Features over-charge prevention to protect batteries
Features temperature monitoring to prevent overheating
Made from durable ABS (fire retardant / flame resistant)
Features reverse polarity protection
Designed for optimal heat dissipation
Certified by RoHS, CE, FCC, CEC and KC
Insured worldwide by Ping An Insurance (Group) Company of China, Ltd
Capaz de cargar 4 baterías simultáneamente (depende del tamaño de su masa
Nitecore nuevo i4

Especificaciones:

Entrada: AC 100-240 V 50/60Hz 0.25A (Max) 10 W, DC 9 ~ 12 V 1A
Tensión de salida: 4,35 V ± 1%/4,2 V ± 1%/3,7 V ± 1%/1,48 V ± 1%
Corriente de salida: 375mA x 4/500mA x 4/750mA x 2/1500mA x 1

Compatible con las baterías:
Li-ion/IMR/LiFePO4: 26650, 26500, 25500, 22650, 22500, 21700, 20700, 18700, 18650, 18500, 18490, 18350, 17670, 17650, 17500, 17350, 16650, 16340 (RCR123A), 16500, 14650, 14500, 14430, 14350, 13650, 13500, 13450, 12650, 12500, 12340, 10500, 10440, 10350, 10340
Ni-MH/Ni-Cd: AA, AAA, AAAA, C, D
Dimensiones:
Longitud-5,51 "(140mm)
Anchura-3,73 "(94,7mm)
Altura-1,45 "(36,8mm)
Peso: 7,12 oz (202g)Nitecore D2

Especificaciones:

Entrada: AC 100-240 V 50/60Hz 0.25A (MAX), DC 12 V 1A

Tensión de salida: 4,2 V ± 1%/3,7 V ± 1%/1,48 V ± 1%

Corriente de salida 500mA x 2

Cargador Dimensiones: 143mm × 74mm × 36mm

Peso: 168g (sin baterías y cable de alimentación)

Compatible con:

Li-ion/IMR/LiFePO4: 26650, 22650, 18650, 17670, 18490, 17500, 18350, 16340 (RCR123), 14500, 10440

Ni-MH/Ni-Cd: AA, AAA, AAAA, C

Nitecore nueva i2

Especificaciones:

Entrada: AC 100-240 V, 50/60Hz, 0.25mA (máx.), 8 W; DC 9-12 V
Tensión de salida: 4,35 V ± 1%/4,2 V ± 1%/3,7 V ± 1%/1,48 V ± 1%
Corriente de salida: 500mA x 2/1000mA x 1

Compatible con las baterías:

Li-ion/IMR/LiFePO4: 26650, 26500, 25500, 22650, 22500, 21700, 20700, 18700, 18650, 18500, 18490, 18350, 17670, 17650, 17500, 17350, 16650, 16340 (RCR123A), 16500, 14650, 14500, 14430, 14350, 13650, 13500, 13450, 12650, 12500, 12340, 10500, 10440, 10350, 10340
Ni-MH/Ni-Cd: AA, AAA, AAAA, C,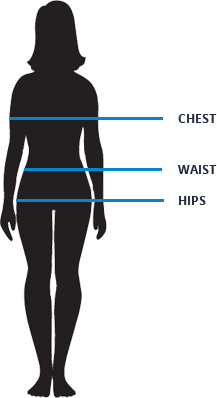 | size | chest(in.) | waist(in.) | hips(in.) |
| --- | --- | --- | --- |
| XS | 34-36 | 27-29 | 34.5-36.5 |
| S | 36-38 | 29-31 | 36.5-38.5 |
| M | 38-40 | 31-33 | 38.5-40.5 |
| L | 40-42 | 33-36 | 40.5-43.5 |
| XL | 42-45 | 36-40 | 43.5-47.5 |
| XXL | 45-48 | 40-44 | 47.5-51.5 |
Additional information
| | |
| --- | --- |
| Use | Standard Battery |
| Package | Yes |
| Quick charge | Yes |
| Display screen | Yes |
| Type | Electric |
| Model Number | NITECORE I2 I4 D2 D4 SC4 |
| Intelligent Charge | Yes |
| Battery Number | 4 |
| Brand Name | NITECORE |